Patrick Vieira has said Academy winger Jesurun Rak-Sakyi is "part of this football club's future" after the 19-year-old signed a five-year deal.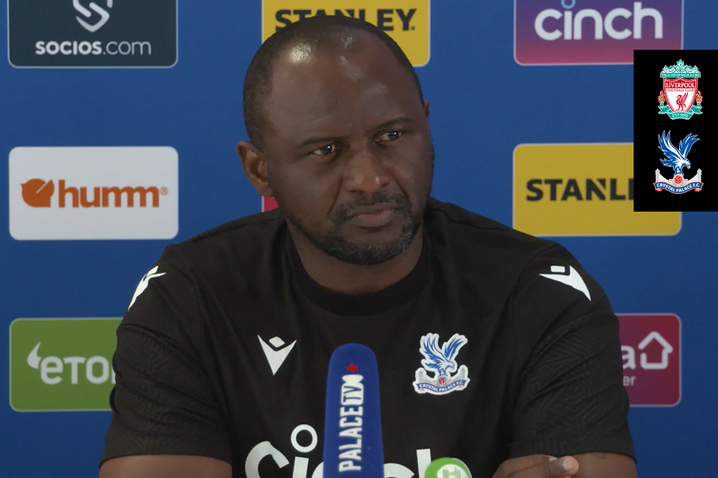 Vieira explained the decision in his pre-Liverpool press conference, saying: "It's a decision that we had to make as a football club because he needs to go to the next step; he needed to play week in, week out. This is the best option for him and he's going to a really good football club with a really good manager to work with and give him gametime to help him as a player."
The manager also praised Rak-Sakyi for his conduct around the Palace first-team. The teenager made his debut against Chelsea in August 2021 and capped 21/22 with his first Premier League start.
Vieira said: "When you're a young player and have a chance to spend time in the first-team dressing room looking around there's a lot to take in. Jes was really good around the first-team and learned a lot in the games he played with us. On tour he played in a different position and did really well. He's ready for this challenge.
"This [contract] shows he's part of the future of this football club. He's a talent and it's good he extended his contract because this is what we wanted. We're looking at what's the best option for him to grow and experience even more first-team football and this [a new contract and loan] was it."
Charlton's first matchday with Rak-Sakyi as a player came on Saturday against Sheffield Wednesday, while Palace prepared to face Liverpool.
Before travelling north to Anfield, Vieira discussed one key threat on Monday night: summer signing Darwin Núñez.
He explained that while Palace players haven't faced him in the flesh, they're well aware of the Uruguayan's talent: "We watch games, watch football, watch it from all around Europe. He was scoring goals at his previous team and he's well known as a striker. The players know about him.
"He can run in behind, stretch the opposition team. He's closing down back fours and centre-backs. He doesn't give them much time on the ball – he's a fighter, he's determined and a hard working centre-forward.
"He's the profile of a modern centre-forward who defends really well and works hard but at the same time runs in behind and scores goals. When you look at his price tag you're not surprised. He's the complete striker."