Crystal Palace Under-21s recorded a 3-1 victory over AS Monaco at Sutton United's VBS Community Stadium yesterday and head coach Darren Powell credits the win to the side's character and discipline.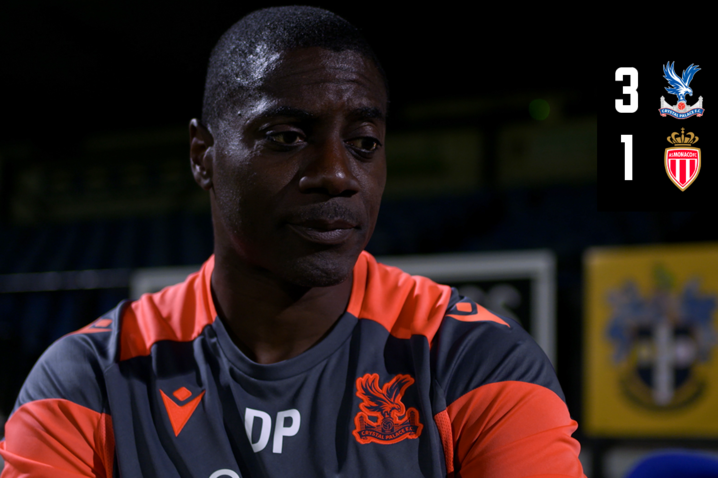 "It was a good game, they are a very good side" Powell explained. "We've watched quite a bit of them, they're a good technical side, with good pace around the pitch.
"First-half, we had a few first teamers, which did help, but in terms of what we want to do - we didn't get much time to work with some of the players, but they're good enough players to give information to.
"So the team kind of gelled well in the first-half after not being able to work with many of the players for too long and we created a lot of attacking situations, so it was pleasing."
Indeed, the side had the likes of Remi Matthews, Naouirou Ahamada, Malcolm Ebiowei and Matheus França involved in the squad, with the latter two scoring in the first half.
Check out their goals below in the highlights!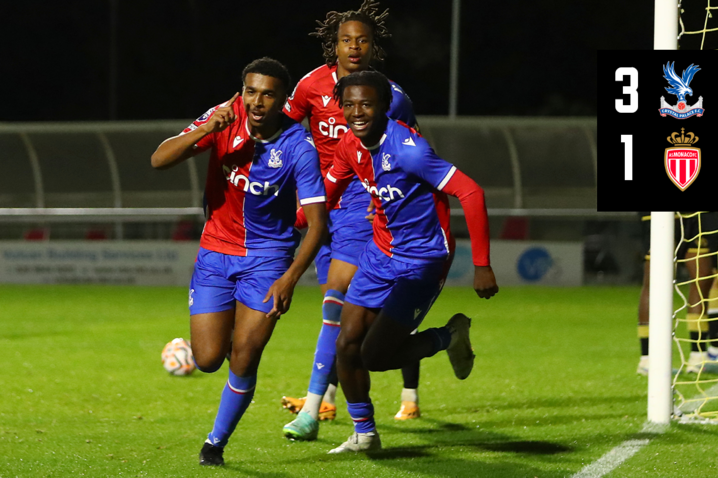 A key factor to the win pointed out by Powell was not only having a strong squad, but also having the vocal support of the fans at Sutton.
"Playing in front of a big crowd is massive. For these players, their development, they need to play in front of the crowds, whether it's away from home or at home, and learn how to deal with those situations.
"So it's always good for support. And, you know, when you have difficult times on the pitch hearing the supporters whether it's a tackle or a clearance, the boys know that they're here and they are really appreciative of it as well."
The side's recent form hasn't been great of late, but Powell credits the mental fortitude of the side to hold on to win despite conceding late on.
"[Recent results haven't been matching the performances], which is disappointing. I said to the boys at half-time: we were in a similar situation where we played Nottingham Forest up there, 2-0 up at half time and we ended up losing that game.
"[That teamtalk was] to help their learning and their development: How do we deal with a similar situation going forward? It's about managing the game - we knew the next goal was important after half-time, we gave it to them, but the resilience and the character of the boys was on show and they kept on going to win against a good side."