Roy Hodgson has been speaking to the press before Crystal Palace welcome Everton to Selhurst Park on Saturday, 11th November (15:00 GMT) – check out our round-up of the manager's key comments below…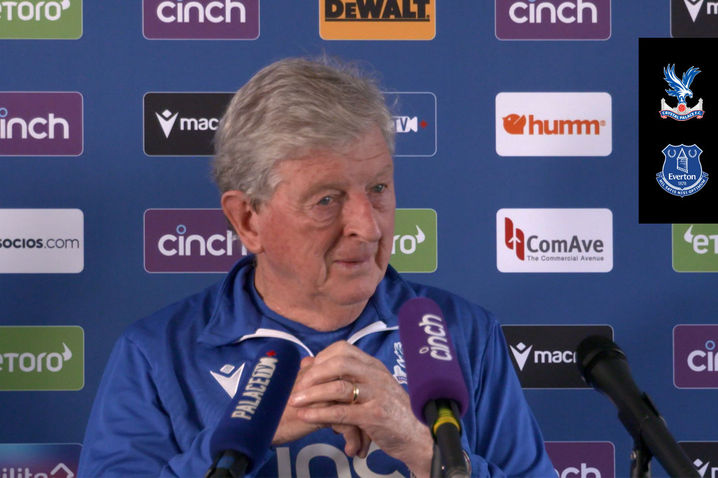 On Ebere Eze...
The 25-year-old attacker has put pen-to-paper on a new deal until 2027.
"I'm delighted for the club and pleased for Ebere as well, because he's done so well in the three years he's been with us and it's great to know that he's pledged his future to the club.
"That says a lot about his confidence in where the football club is going and what we can achieve here, because his ambition is to establish himself in the English national team and he obviously believes, in signing that long contract, we can get him there.
"For us, having him on the field every week is a major bonus, because of the threat he poses to the opposition.
"I would like to think it says a lot about the club and the way the club is progressing. I'm sure that the Chairman, Steve Parish, and the other owners must be really pleased when they can get players of that quality to commit their long-term futures to the club.
"Add to that the other top internationals we have, and it says a lot for what's been achieved over the last couple of seasons.
"It's very good that the good young players that we've got, who were so helpful for us at the end of last season, are still wanting to play for us. He [Eze] is going to be very good.
"It's amazing really that he is reaching that level of proficiency at a time when England have so many other players around the 20 to 25-year-old age group, who are in the same sort of bracket as he is. I think England are really spoiled at the moment in terms of the quality of players they have in that attacking midfield area.
"But that's all the more reason for Eze really to get his head down and make certain that when Gareth Southgate is picking his team, he's at the top of the pile and not at the bottom of it."
On Sam Johnstone…
Sam Johnstone, another player to commit his future to the club this month after Ebere Eze's new deal, has kept the joint-most clean sheets in the league this season including a fifth at Turf Moor last weekend, and comes up against Jordan Pickford this weekend – his competition for the starting spot in the national side.
"Luckily, that's not my decision. It would have been a tough one, I think, because I am pretty convinced that Gareth Southgate appreciates both players, likes both players.
"I suppose it's a question at the moment that Pickford has assured that he has not let England down over the last 4 years he has been playing, so it's up to Sam to play so well that he knocks him off his perch.
"But it's a nice position for Gareth to be in, to be able to choose between those two players, and I am glad it's his dilemma to ponder and not mine.
"He is doing very well. He is doing very well, and when Henderson gets fit, we will have two absolutely good goalkeepers.
"That's important because the goalkeeper is such an important member of your team, really. He is the one who wins you lots of points. They don't always get the accolades for it. It's the goalscorer, but the goalkeeper really is just as important in terms of point winning as the centre-forward."
On Sean Dyche…
"I think Sean Dyche's version of any team he's ever coached has been extremely positive. He's a very, very good manager, a very good coach. His teams are not only difficult to beat, they're good footballing teams as well.
"And furthermore, he must have very, very good leadership skills and qualities to get out of Burnley what he did in the incredible 10-year spell. And to go to Everton in a very difficult situation for him and the club, and to be now getting the team playing and getting the results they're getting.
"But I don't think that I need to speak up for Sean Dyche in that respect because I don't think anybody in the world of football has done that.
"There is nothing other than the ultimate respect for Sean Dyche and the job he does. We are expecting another very difficult game tomorrow because as Jeremy said, if we can get back-to-back wins, what a difference it would make.
"Then I know that Sean Dyche will be having exactly the same thoughts regarding his Everton team, and he'll be coming here believing that they are more than capable of beating us. I watched their game on television against West Ham, where they played extremely well and took three points from West Ham.
"So his attitude, I'm sure, is going to be: 'Well, if we can do it at West Ham, we can do it at Crystal Palace too.' And it's our job to stop that and shock him a little bit."
On Palace's form…
After earning an important three points against Burnley, Hodgson is hoping his side can record back-to-back victories in the league when Sean Dyche's men arrive at Selhurst Park on Saturday afternoon.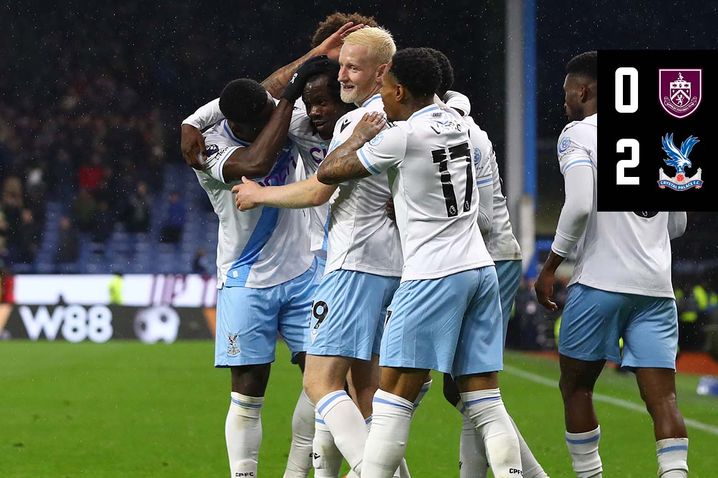 "Back to back wins in this league are really good, especially if you're not one of the teams right at the very top who expect back-to-back wins. We, who are not in that privileged position, we know if we can get back-to-back wins, those six points that the two wins give you, it really does make life so much more tranquil for a period of time and also boost confidence.
"Unfortunately, you've got to play well to get it. I think that Everton will be coming in on the back of a win and a very good draw. They'll be thinking along the same terms. If we can beat Crystal Palace, that's seven points from three games and we'll have got us into a position we want to be."
On VAR…
"I'm afraid we wanted VAR because we wanted 100% certainty that goals would not be scored or allowed when really they should have been disallowed or goals disallowed when really they should have been scored.
"Everyone told me and the rest of the football world that to do that we need this VAR technology, we need to check things out. Now we've got it, of course, we seem to be going through a period where people now want to go back to the old days.
"I don't know what the alternative is. I think you either go with it and try to improve it along the way or you say, look, it hasn't really worked for us, we'll go back to where it once was.
"So many people say it spoils things a bit when a goal is scored now, you've got to wait.
"Answering the type of question you're asking is hard to come by because the pressure on us and the need to get results is so great that unfortunately after a game that we think we've lost three points due to what we regard as a very bad decision on the field of play or exacerbated by VAR, we unfortunately are not going to have the type of perspective to answer.
"Is VAR a good thing because it does definitely remove some of the very bad decisions that were made in the past where the referee unfortunately made a mistake? Or is it a bad thing because some of the spontaneity is taken from the game? That's really for people to debate."