After putting three past West Brom with no reply, Academy prospects Ademola Ola-Adebomi and Kaden Rodney spoke to Palace TV to share their views on the game and the season so far.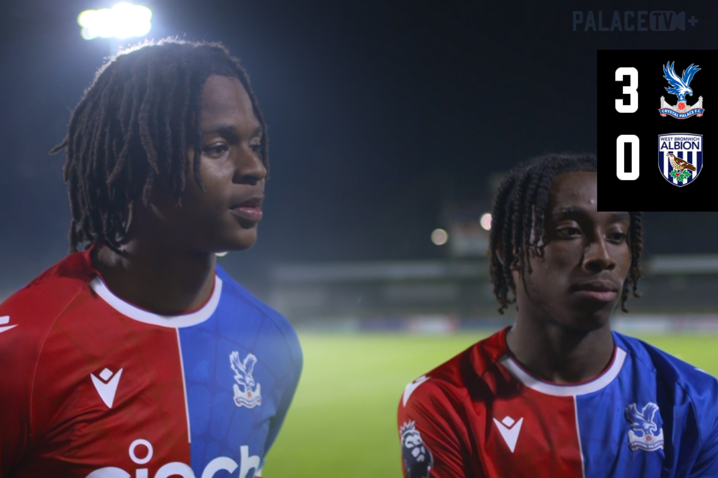 Striker Ola-Adebomi netted twice in the 3-0 win over the Baggies, bringing his tally to six for the season, though he wasn't satisfied with just a brace.
"At half-time, I was quite angry, because I missed about two chances," he revealed.
"One half-chance, one clear chance, but I just knew to keep going and that I'll continue to get chances in the second-half. I kept my head up and kept going.
"The hat-trick is coming soon! I'm just happy for the team to be honest, we needed those three points to climb up the table. That's the aim: to climb up the table.
"Right now, it's not good enough, we know that as a group. We're just trying to climb up the table and get back to winning ways - today was a good win to set it off."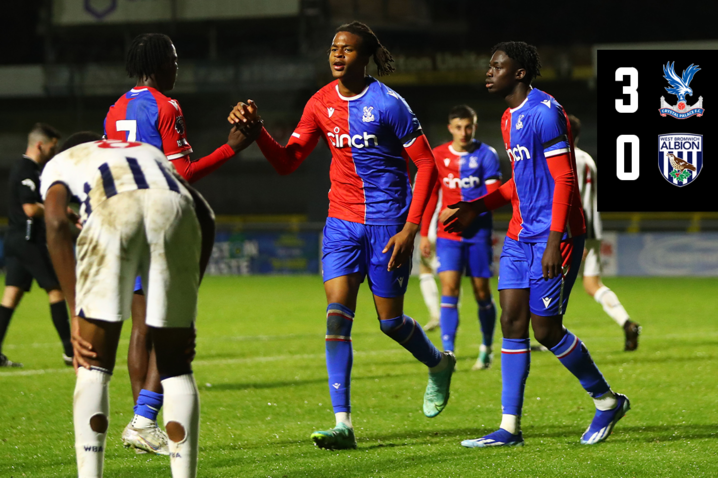 Indeed, the side won their first game in the Premier League 2 since the opening weekend back in August. Rodney was delighted, as he said: "It was a great feeling, I've been out for a while so it's great to be back in the team and back to winning ways as well hopefully.
"I've been telling Mola to finish more of them chances! Obviously we've been working on it in training and next game we'll try and punish them more.
"Of course [Mola's been playing some of his best football], especially this season. It's been one of his best seasons. He's been training with the first-team, in and around them a lot and now he's come back down and proven he's capable by scoring those two goals today.
"He's going to continue like that through the season and hopefully he makes his Premier League debut whenever Roy [Hodgson] calls him up."
Ola-Adebomi was a part of three matchday squads in September and October - both clashes against Manchester United at OId Trafford and at home against Nottingham Forest.
"It was a crazy feeling [being on the first-team bench] at Old Trafford and Selhurst Park. Selhurst Park was definitely the best one though, the atmosphere, the fans, when they said my name and the crowd started cheering - that was special for me. I've been here since Under-8s and it was a very special moment."
While Ola-Adebomi has started the season strongly and featured with the first-team, Rodney was recovering from an injury and managed to return to action for the first time against West Brom.
"It's been frustrating for me, being out for three months. It's been a hard road to come back from, but now I'm back in the team and hopefully I can get my head down. Where we are in the league isn't looking good, as Mola said, but hopefully we can get some wins."
Ola-Adebomi closed off by saying: "It's fantastic to have Kaden back in the team. He can play in multiple positions, since he's been young he's been a fantastic footballer and it's good to have him back."